We are excited to release a new option within the PT Studio in Guernsey, Boxercise.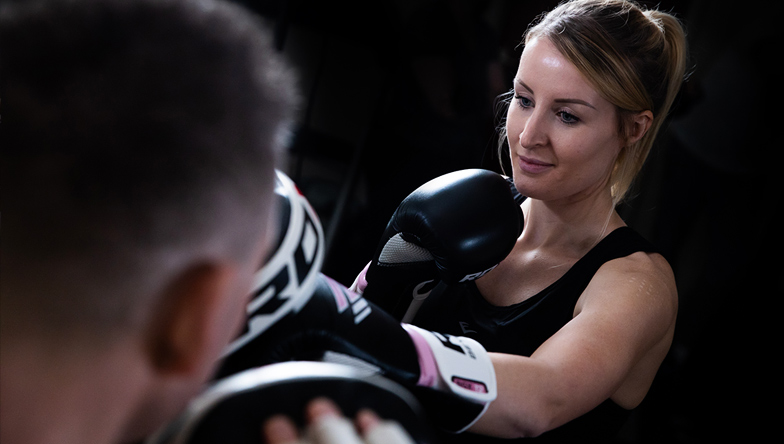 What is Boxercise?
Boxercise is a medium to high intensity interval training class based on boxing training. It differs from boxing in that boxing is a competitive sport whereas Boxercise includes aspects of boxing training but not sparring or competitive bouts - the focus is kept light and fun. 

How can it help me?
Boxercise can also seriously improve motor skills, balance, reaction time, and overall agility as we engage hand eye coordination in both hands. In a Boxercise workout we focus our energy and the mind is stimulated, which has been proven to improve mental agility and decision-making skills in real life

How many calories will I burn?
Boxercise includes sessions of circuit training that are designed to match the same level of intensity found in any aerobic workout. If you weigh 155 lbs. and spend half an hour circuit training, you'll burn approximately 298 calories.

Will this help reduce my tummy and hip fat?
Potentially yes, as part of a personal conditioning programme.  Boxing is a high-intensity workout that can help you to burn calories, tone your body and challenge your mind. There is no one exercise that can isolate a part of your body for fat loss. But the long answer is yes. The only way to lose belly fat is to lose overall body fat, and boxing is a great way to achieve this.
Please contact us directly for more information or to sign-up for a personal pre-assessment. We are happy to discuss all our services without obligation.