This programme is primarily run by Gabriel.
Boxercise is an exercise class based on the training concepts boxers use to keep fit.  It combines boxing and exercise with great fun, and is a stress busting activity to suit everyone who wants to enjoy boxing training without getting physically hit.
A typical class will involve shadow­boxing, skipping, hitting pads, kicking punchbags, press-ups, shuttle­ runs and sit­-ups. It combines the use of both aerobic and anaerobic energy systems with the systematic recruitment of both fast and slow twitch muscle fibres in a manner that not only ensures a diverse workout, but also enhances sports specific senses, including hand­ eye co-­ordination, balance and timing.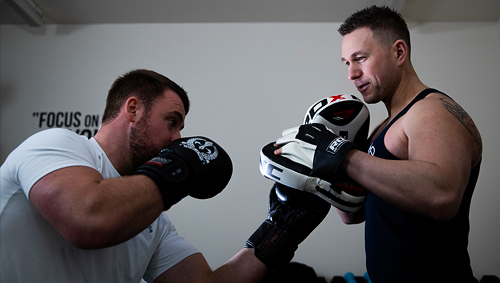 Most Boxercise classes are aimed at men and women of all ages and fitness standards.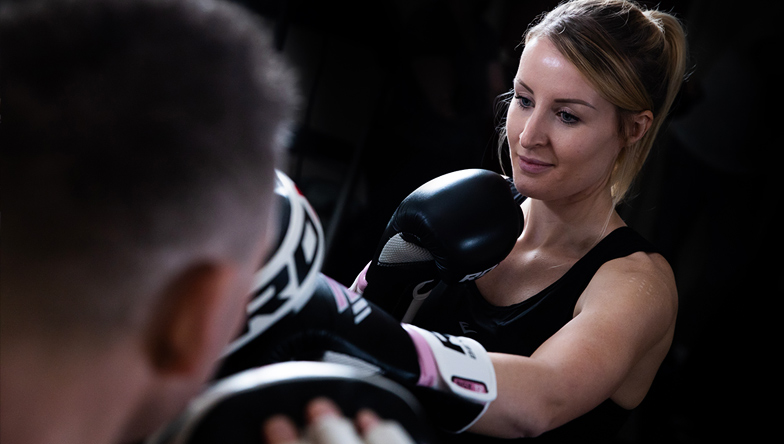 Boxercise will help you release your aggression and burn calories at the same time.  Some of the additional benefits of Boxercise include:
Increase your discipline
Increase your concentration
Develop your muscular endurance
Develop your balance
Increase your metabolism
Increase your aerobic fitness level


Duration and pricing
Please contact us directly for more information or to book a session. 
£35 / 45 min session
£45 / 60 min session